Best App for Selling Photos – Making money by selling photos can be a challenge when anyone with a smartphone can call themselves a photographer. But to be successful in this field, you need to do two things: find your niche and build your audience. There are currently several apps that allow you to sell your photos for cash.
These apps allow you to sell your photos on their marketplace. But not all apps are the same – some are better than others. The real question is: Which is the Best App for Selling Photos of your photos? To help you make an informed decision, we've gathered the 18 best apps for selling photos. Let's jump into our list!
Review Best App for Selling Photos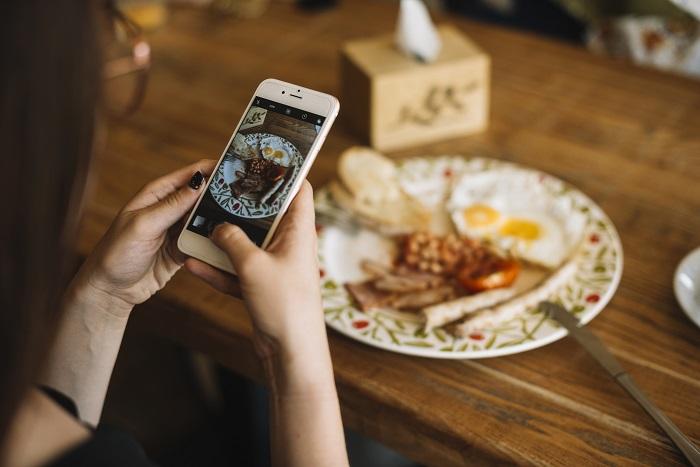 1. Foap
Foap's reviews are consistently positive, and the free app is available for iOS and Android. After signing up, you can use the app to upload your photos and sell them on the Foap marketplace. Foap's approval process is based on member reviews. Each time you upload a photo, you will be asked to rate 5 user photos.
To get your photos accepted, you need positive reviews from other users. To earn money with Foap, download the app and create an account. You can then upload your photos or take them directly with the app. All images must have a resolution of at least 1280 x 960 pixels. The app will split the profits 50/50 with you.
2. Shutterstock
Shutterstock is another big name in the photo industry, with over 180 million photos, vectors, and clips. The macro trading site has paid out $1 billion to subscribers since its inception. Shutterstock welcomes all photo enthusiasts. The pay is low, but you can still make a little money.
If you're just starting, I recommend this app. The pay is usually 15-40 percent of sales. If you want to earn extra money, you can refer friends through the Shutterstock affiliate program.
Many marketing agencies, small businesses, and large corporations use the Stockimo app to buy photos for their websites. You earn a commission on every image sold, and the app lets you keep the copyright to your work.
The community rates your images and, like Foap, you need to score at least 2 points to sell your photo. The only downside to Stockimo is that you only get a 20 percent commission for each sale.
4. ScoopShot
ScoopShot is another best app for selling photos. This app works a little differently than the other apps on this list – it runs a daily competition that rewards users who perform outstandingly. A unique feature of ScoopShot is that you can set your selling prices.
This way you can indicate the effort put into taking the photos and the price you think each photo is worth. Companies can search for photos by name, location, or genre. To sell more quickly, you will need to include your location and experience and submit a portfolio of at least nine recent photos.
5. Snapwire
Like the other apps on our list, Snapwire allows you to monetize your passion for photography. Unlike most general photo apps, this challenge-based app puts a strong emphasis on the quality of your photos. With more than 200,000 users, you can submit photos to the app that meet your customer's needs.
Snapwire pays you 50 percent of every photo sold through the marketplace or your customer profile. You can earn extra money with requests or challenges.
6. EyeEm
EyeEm allows you to take a photo, upload it and offer it for sale. EyeEm is designed for ease of use. You can take photos and save them to the app even if you don't have an internet connection.
Once connected, your photos are automatically synchronized and uploaded. With a retail price of between $20 and $250, it may be the best app for selling photos.
7. Twenty20
Create your online gallery to sell photos. For every photo you sell, you get $2 and you can sell the same photo over and over again. You can earn extra money and prizes with photo challenges. If a brand likes your work, you can earn 100 percent of the commission you set.
8. Adobe Stock
Adobe Stock is one of the best ways to sell your photos. You can import photos, videos, vectors, or illustrations directly into Lightroom Classic, Bridge, Premiere Pro, and the Photoshop Mix mobile app.
You agree to an unspecified, non-exclusive contract with Adobe. You retain the rights to the images you capture and can sell them elsewhere. Whether you enjoy photographing the last meal or shooting underwater, Abode can help you turn your hobby into a profitable business.
9. Bylined
The photos you take every day with your iPhone have real value. Bylined is a smartphone app that connects brands and businesses with their customers, giving them the opportunity for an on-demand photo session.
They connect you with advertisers looking for authentic content from potential consumers like you with just one simple step: upload your favorite photo through Bylined's free mobile app or website!
10. 500px
The 500px app offers both a free and paid subscription. With the free subscription, you get free use of the photo marketing platform, which has over 13 million members.
The downside of the free subscription is that you can only upload 7 images per week. Three higher subscription levels offer unlimited uploads and a lot more customization options.
This is a good platform if you are testing the waters and don't want to upload a lot of images at once.
11. Agora Images
One of the best features of the Agora Images app is that you get to keep all of your earnings. There are also no membership fees or commissions.
Different commission levels are depending on how high your rating is. The levels are junior, advanced, pro and master.
With Agora Images, you don't just sell full rights to a photo once. You can continue to resell the same photo to other companies.
The better your photos get, the more you sell, which leads to higher ratings that move you up in the rankings. A higher rank also means a higher payout.
You can also enter the app's photo contests to earn money and even win trips! The contests are called "requests" and are hosted by companies, brands, and bloggers.
They give specific image requirements for the request, and the best photo wins.
12. Dreamstime
The Dreamstime app allows the photographer to keep the copyright to the image. Contributors earn between 25% and 50% of the revenue share.
There are a few ways to sell your photos that can increase your income. When you sell exclusive rights, you get a 10% bonus for that image. These rights can be for 1-3 years. You can also choose to sell all rights.
If you sign up as an exclusive contributor and do not sell your photos on another platform, you will receive a 60% revenue share.
Dreamstime requires a $100 accumulation before payment.
13. Alamy
Alamy is a great app to sell photos and make extra money. It is also one of the most flexible platforms in terms of what content can be posted.
They have no restrictions on what can be uploaded – all quality control is for technical purposes only. Because of this, they have an encyclopedic collection of photos (from a buyer's perspective) – and they claim to have one of the largest, most comprehensive, and unique collections of any stock library.
They also have a cool exclusivity system to determine the commission rates you pay. If you choose to post your images exclusively with Alamy, you can earn a 50% commission. No exclusive images still achieve a generous 40%.
There are two options for uploading photos: the web-based platform for regular images and the Stockimo iPhone app for images taken with cell phones.
Withdrawing is quite easy, they offer PayPal, Skrill, and bank transfers. Once your balance reaches the minimum amount of over $50, you will be paid at the beginning of each month.
14. Etsy
Etsy is different from the other apps on this list in that it's not a traditional stock photo service. But that doesn't mean it's not another great way to make money with your photography skills.
Etsy is a huge marketplace with an estimated 45 million active buyers in 2019, and it's primarily known as a middleman between customers and artists, focusing on selling handmade and vintage items.
Setting up a photo sale is relatively simple, but it does require creating and naming your store. Once you've done that, you can upload your photos, set your price, and start selling. That's why I've included it in this list. Unlike most stock photo platforms, having your store gives you much more flexibility in terms of pricing.
Aside from having your website for selling photos (which is often out of the question for most newbies), this is probably the best option for treating selling photos like a real business and making money online.
Esty charges fees for using the platform, including a flat fee of $0.20 per listing, and Etsy charges 5% of the total cost of the item. Therefore, you should charge accordingly for your work.
The platform has several features you should use to maximize sales, such as thumbnails, descriptions, and keywords. Remember: your store is your business, and the better you present your product, the more sales you will make.
And if sales of your digital snapshots go well, you'll have the opportunity to offer your work as physical prints as well. You could be the next Andy Warhol, how exciting!
15. iStock Photo
iStock Photo is part of Getty Images and serves a total of over 1.5 million customers in more than 200 countries. It's a huge market to be featured in with your photos, and if they're good, you won't be short of buyers.
Unfortunately, this isn't the easiest option because you have to sign up through the Contributor by Getty Images app and fill out an application. Not everyone will be successful, so make sure your samples are flawless.
With larger stock photo contribution apps, your photos almost always have to be of the highest quality. Often this means using a DSLR camera – a small investment if you're serious about making money selling photos.
If your application is successful, you may be invited to join Getty Images or iStock as a contributor. The licensing agreements for both sites are slightly different. On Getty Images your content is exclusive, while on iStock it is not.
For content licensed through Getty Images, rates are 20%, while iStock's royalties start at 15% for photos. If you contribute exclusively to iStock (which is an option), you can earn slightly higher rates ranging from 25% to 45%.
If you get paid, you have the option to receive your royalties in USD via Payoneer or PayPal.
16. Stocksy
Stocksy is a bit different, but it's still one of the best apps for selling photos. That's because here you don't just apply to get paid royalties, you have to become a member of a cooperative. What does that mean, you may ask?
Stocksy United is an artist-owned cooperative, which means that if your application is accepted, you become a full member with the ability to influence company decisions through elections, resolutions, votes, and annual general meetings.
Not only that but the Stocksy United cooperative is also committed to ensuring that artists are paid fairly – 50% to 75% of all royalties go directly into the pockets of employees.
Membership requires a certain level of exclusivity, which means that the photos you upload to the platform cannot be licensed through another agency.
When you sign up, you have to fill out a short form and provide some personal information. You must also upload 10 photos or videos (depending on the subject), which will then be evaluated to determine your eligibility for the program.
Another benefit to those who apply and become members of the cooperative is taxpayer profit sharing. If the co-op generates a surplus, you can receive a share of the profit.
17. Crestock
Crestock is again one of the best apps to sell photos. Signing up is easy: fill out the registration form and you'll get an instant activation account.
Crestock is another app that lets you keep your copyright on the images you upload. You may have noticed a theme as you scrolled through the list. Many of the best apps for selling photos allow you to retain the copyright.
Why is this important?
Well, it provides an opportunity to treat this new venture or side business like a business. A good strategy is to download multiple photo selling apps and distribute your work through all of them. After all, you own the copyright, remember.
That way you can significantly increase your potential sales and maximize the return on the photos you upload. Just remember that you should only do this with apps where you can retain the intellectual property of your images. Then you'll be safe!
Crestock has an upload limit of 10 images per week for new artists – this number increases as your images become more popular.
The platform offers a progressive commission structure depending on the number of downloads and type of transactions. For example, commissions for individual licenses vary between 20% and 40% (depending on the total number of downloads). Images downloaded via a subscription cost between $0.25 and $0.40 (again, depending on the number of downloads).
A minimum account balance of $50 is required for a withdrawal, which can be requested via PayPal or Skrill.
You might like a private photo-sharing app for family