Best Apps for Locking Photos – Our personal lives now take place on the smartphone we carry in our pockets. We take a lot of pictures and videos that we want to keep private.
However, it is possible that your phone could accidentally fall into someone's hands or just hand it over without knowing your true intentions.
If you are an Android user, you need not worry because there are some great apps for hiding photos and videos on Android.
Photos and videos on Android We have compiled a list of the 16 best apps for locking photos.
Here are the best apps for locking photos and videos on your Android device.
Top 10: The Best Apps for Locking Photos on Android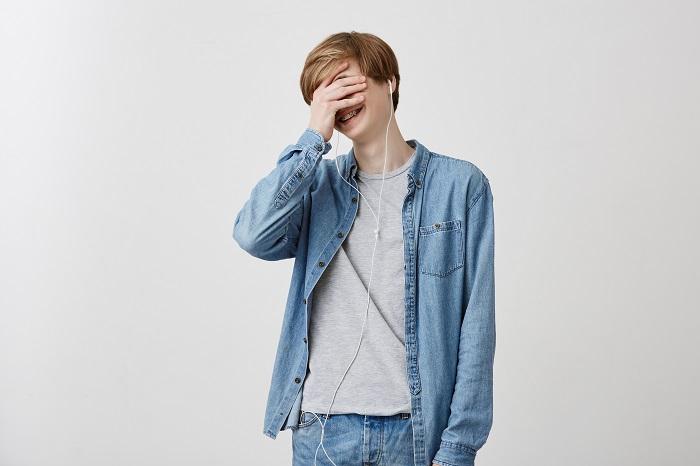 1. KeepSafe Photo Vault
Main features:
Easy to use
PIN, pattern, and fingerprint authentication
Private cloud storage
If you've ever used an Android app to hide your photos and videos, you've probably heard of KeepSafe Photo Vault KeepSafe Photo Vault is an app that's been around for a while, but is still a great way to keep your media files This is one of the best apps for protecting your media from outsiders.
The app has been updated many times over the years, making it clearer and easier to use. When you lock your photos and videos with a PIN, pattern, or fingerprint recognition, a grid of folders opens in front of you, divided into categories in an easy-to-read way.
Navigate to any of these folders to add and protect your private photos, videos, and personal identifiers. You can create new folders yourself, share them with other KeepSafe users, and back up all folders in your private cloud storage.
KeepSafe has many advanced security features, such as fake PINs for logging in, intrusion alerts (recording selfies of intruders and dates and times of failed attempts), and a secret door for hiding apps on a separate frontend. However, all features are hidden for a fee, so if you want to protect your private media, it is recommended to buy it.
2. 1Gallery
Main features:
Encrypted safe.
Hide your photos with a PIN, picture, or fingerprint
Simple gallery app
Easy to use
Dark Mode
1Gallery is essentially a photo and video management app. However, the main feature of this gallery app is an "iron safe" that hides photos and videos using strong encryption – there are many apps in the Play Store that can hide photos and videos, but they only use the .nomedia extension to make media files non-targeted…
However, if you use the 1Gallery app to hide photos and videos, no one can find your media files, even if they have root access. There are three password modes for hiding photos and videos: PIN, pattern, and fingerprint.
Another reason why this app is at the top of our list is its beautiful user interface. The app is impeccably designed and looks modern with its new design and approach to the user experience.
In terms of functionality, it offers a dark mode, support for various file formats such as RAW and SVG, search management, video, and even an Android photo editor. Overall, if you're looking for a great app for hiding photos and videos, we recommend 1Gallery for its encrypted storage, beautiful design, and versatile approach.
3. LockMyPix Photo Vault
Main features:
AES encryption
No screenshots
Hide photos and videos with PINs or patterns
Of all the apps, I liked this is one of the best apps for locking photos and videos from prying eyes. This app, LockMyPix, is the most secure way to store your photos, protecting all your media files. It uses military-standard AES encryption and allows you to hide your photos with a PIN or pattern.
It has an intuitive user interface that allows you to encrypt your photos/videos directly from the app's home screen. Photos can also be instantly clicked on and added to the vault instantly. Additionally, you can unlock the app with your fingerprint, lock the vault by shaking the device or hide LockMyPix from the app drawer.
Fun additions include the ability to no longer take screenshots when unlocking apps, and improved content privacy and security. While the free version is fully functional, the Pro version also offers the option to set fake login credentials.
This feature comes in handy when someone is pestering you to unlock the app, but you can use a fake PIN to gain access to secondary storage. The only downside to this app is that you cannot back up your photos/movies to the cloud.
4. Calculator by FishingNet
Main features:
AES encryption
Fake Storage
Intrusion selfie
Shake to close an app or hide photos
The calculator is a unique app on this list; it behaves and looks like the Calculator app, but at its core, it is a secure storage app. If you have friends or family who regularly use your smartphone, you can use the Calculator app to hide photos and videos without them feeling that you are hiding them.
You can set a numeric PIN code to be entered into the calculator and press the "=" key to open the secret safe. And best of all, the media content is encrypted using the AES encryption method, so security is no problem.
As for features, there's an "Intruder Selfie" function where the app takes a selfie of the user trying to access the secret safe. You can also create a fake safe in case someone tries to force you to open the secret safe.
Another great feature is the ability to quickly close the app and hide photos and videos by shaking the smartphone. Overall, the Calculator by FishingNet app has many features that greatly help hide photos and videos from prying eyes.
5. Hide photos and videos – Vaulty
Main features:
Multiple storages
Snapshot
Hide photos directly from the Gallery app
Vaulty is another well-known and reliable photo and video hiding app that may seem a bit outdated, but it does a great job. Simply log into the app, select the media files you want to hide from the gallery, and password-protect them from the outside; the innovative thing about Vaulty is that it takes a "mug shot" of any intruder who tries to access your storage and fails to enter the correct password.
As soon as you unlock the app, you will immediately know who tried to invade your personal space. The fact that this feature is free to all users is a plus. You can also create multiple vaults with separate passwords and store different types of photos and videos in each. However, if you want to back up your files to the cloud or remove ads from the app, you will need to upgrade to a Premier subscription.
6. Hide Something
Main features:
Photoprotection with PIN, password, or fingerprint
Not shown in the list of recent applications
Fake login mode
With nearly five million installations, Hide Something is one of the most convenient apps for hiding photos and videos on your Android device, allowing you to protect photos and videos with a PIN, password, or fingerprint. The process of transferring new photos and videos to the "invisible" folder is as easy as sharing your files with the Hide Something app.
You also get access to a beautifully themed mini-collection, support for different types of media files, an advanced image viewer, and a fake login mode to further protect your privacy Hide Something is also dedicated to being unnoticed, so your "recently used list, so you won't see it in the "recently used" list.
What I like best, however, is that the app backs up all your media files to Google Drive so they can be viewed in a desktop browser. This makes it easy for the end-user to sort and access photos and videos.
7. Safe Folder of Google Files
Main features:
Embedded Google files.
Hide sensitive photos and videos with a PIN code
Unlike most of the apps on this list, Google Files is not a full-fledged storage app. However, Google recently added a Safe folder to help you hide sensitive documents, images, videos, and audio files. The Safe folder can be found under Collections in the Browse tab.
You can set a four-digit PIN code to keep confidential files safe. However, keep in mind that there is no password reset mechanism in case you forget your PIN. If you're interested, be sure to check out our guide on how to enable and use Secure Folders in the Google Files app.
8. Sgallery
Main features:
AES encryption
Pattern, PIN, and fingerprint lock options
Dark mode
Intruder selfies.
The gallery is another powerful app for hiding images and videos that is worth looking at if you want to hide them. The app uses the AES encryption algorithm to encrypt files. With a premium subscription, you also get additional features like a fingerprint to unlock, shake to close, intruder selfies, fake password, time PIN, custom wallpaper, and more.
Another clever feature of Gallery is that it can be disguised as a calculator or converter. That way, even if you have hidden files, others won't know about them. It also has a built-in web browser and notepad for safe browsing and storage of texts. In addition, the app asks you to ask a question to recover your password in case you forget it in the future, which is a useful addition.
9. Hide files – Andrognito
Main features:
AES encryption
Cloud backup feature
Andrognito stands for Android + Incognito, one of the most trusted privacy apps. It lets you store files in the cloud to free up space on your device, while hiding photos, videos, and other files behind a secure layer of military-grade AES encryption standards.
The free version of the app allows you to hide the app in only one store, but if you purchase the PRO version, you can create more private storage, access storage through cloud backups on multiple devices, and enjoy additional features. It also almost instantly removes the intrusive ads that annoy me.
Unlocking the PRO version of this app also gives you fake storage, invisible icons, fake forced shutdown, and custom theme functionality. However, the app's simple interface is what attracted me to it in the first place.
10. PhotoGuard
Main features:
AES-256-bit encryption
Hide photos and videos with PINs, patterns, passwords, and fingerprints
Intrusion alerts
Private camera
PhotoGuard is another app you can use to hide photos and videos on Android devices. It uses AES encryption instead of TKIP, so your media files are secure and your storage cannot be opened by brute force. In addition, PhotoGuard offers cloud backup and claims that encryption is always saved, whether it's on your device or in the cloud.
You can also protect your photos and videos with PINs, templates, passwords, or fingerprints. And most importantly, you can add an extra layer of security within the storage. For example, you can set passwords for albums in your vaults, which is very convenient.
PhotoGuard takes a photo of the intruder, captures the time, and gives you an alarm that allows you to detect the intruder. The vault also integrates a photo viewer and a video player that supports a long list of file formats. Sure, it's not a very feature-rich video player, but if that's what you're looking for, you should check out our article on the best video players for Android.
Elsewhere, there's a private camera that you can use to take photos and keep them out of reach of other gallery apps. Simply put, PhotoGuard is one of the best apps for locking photos and videos, and you should check out its features.
The 6 Best Apps for Locking Photos on iPhone (2022)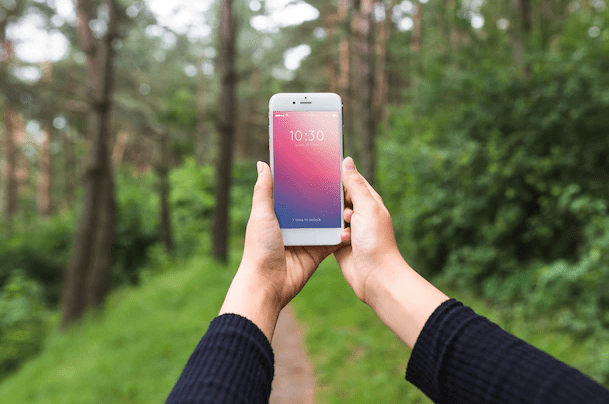 I love writing detailed information, guides, reviews, and tutorials – from cell phones and tablets to operating systems.
All the photos you take or import from a PC or Mac are immediately stored in your phone's library. And anyone can see those photos, which can be very embarrassing. But there are some cool apps on the iPhone that allow you to hide your photos.
You can hide your photos by password-protecting them, hiding them behind a calculator, or locking them. Most of these apps allow you to create special hidden folders and move your photos there.
Below are some of the best apps for locking photos on your phone.
1. Secret Photo Safe: HiddenVault
If you're looking for the perfect "secret safe" to lock your photos and videos on your iPhone, you need to download HiddenVault.Developed by Kyle Allen, HiddenVault allows you to safely store unlimited photos and videos. An unlimited number of photos and videos can be stored securely.
With superior military-grade encryption, the app offers three ways to protect your photos and videos. You can lock your photos by entering a pin code or using your phone's Face ID and Touch ID. The app also offers private cloud backups.
One of the key features of HiddenVault is that it gives you full control over your private data. All photos and videos are stored securely in the Apple folder built into your phone. Developers have no access to them. By storing everything in the Apple folder, the risk from hackers is also eliminated.
HiddenVault should be your first choice if you're looking for a completely secure app to lock your photos and videos – it's one of the best privacy-focused iPhone apps out there.
If you're just getting started with HiddenVault, check out our beginner's guide.
2. Private Photo Vault
Private Photo Vault is one of the best free apps for protecting your photos and videos with a password/lock pattern. This feature-rich app makes it easy to organize your albums by transferring images and videos from your iPhone's Photos app to a new secure album.
All you have to do is select the photos you want to hide and password-protect them in your private album. Private Photo Vault has three protection systems. You can hide photos with a strong password system or a convenient pattern locking system. There is also a pin lock option that allows you to hide images by entering a four-digit pin code.
Of the many additional features, I like the Decoy Password option best. This allows you to enter two passwords: one for your photo album and a master password for your regular photo album. If someone finds the app and asks to see the contents of your protected album, you can simply enter your main password.
With a sleek interface and simple but very secure security options, this app is a good way to hide photos on your phone.
3. SpyCalc
The photo hiding feature in SpyCalc seems to have been inspired by James Bond movies. This amazing gadget allows you to hide photos on your iPhone behind an innocent-looking calculator. The app works just like a regular calculator, but it also acts as a secret safe, allowing you to hide and conceal photos by entering combinations of numbers.
The free version is ad-supported but has all the features of the paid version, so there's no need to buy the app unless the ads annoy you. The app allows you to take photos directly and save them in the calculator app.
It also allows you to create categories for hidden photos, making it easy to navigate. With its innovative protective calculator gadget, Spy Calc makes the process of hiding images fun and engaging.
4. KeepSafe
Another free app, KeepSafe has an easy-to-use pin-blocking system that allows you to hide photos on your phone by entering a four-digit pin code. The app has a small private camera feature that allows you to take photos and hide them right in the app.
Along with photos, KeepSafe can also hide videos. Just open the app, select the items you want to protect with a pin, and import them into the app.
After importing your photos, don't forget to delete them from the Photos app on your iPhone. You can also create an album in the app and transfer photos directly to it.
KeepSafe is a small, handy app that gives you full control over your media. It has just one security system, but it's effective enough to hide your photos.
5. Pic Lock 2.0
Pic Lock 2.0 is a free photo hiding app that allows users to protect their photos by entering a strong password or creating complex patterns with a convenient pattern lock system. The app supports iPhone 5 and has a very sleek user interface.
Pic Lock 2.0 has all the features of a standard photo lock app, including sharing data with iTunes via USB and importing and exporting photos from the iPhone Photos app. The free version of the app has no regular updates, but the paid version promises lifetime updates to fix stability issues and add new features.
6. KYMS
KYMS is another fun app that allows you to hide personal photos on your iPhone using a calculator gadget. The app hides both photos and videos and has a strong password feature.
With built-in video support with Airplay, all videos, whether FLV or AVI, can be played directly in the app. Unfortunately, this feature is only available in the paid version.
KYMS also acts as a document protection program: you can import PDF and text files into the app and hide them behind a calculator. With a handy viewer built into the app, you can view documents from the app like a video.
Another nice touch is the password recovery feature, which allows you to recover forgotten passwords using a special PUK code.
The app is free, but many of its great features are available as in-app purchases: you can import photos, documents, and videos through iTunes or your device's camera.
The screenshots in this article are courtesy of the developers of the respective apps.
Please read more articles like the family photo-sharing app