Topic in this post: Best App for Scanning Photos – Despite the wonders of digital cameras and computers, many of us still own printed photos (and even entire albums of physical prints!).
They are cherished memories, but photos deteriorate, fade, and degenerate over time. Fortunately, modern technology has also provided us with great photo scanning apps that can help you save your precious photos forever.
Photo scanning apps allow you to scan your old photo prints and turn them into digital files, all from your smartphone or tablet. This way, you can save entire photo albums with minimal effort and time.
In this article, we have selected the 11 Best App for Scanning Photos (for both Android and iOS devices).
The Best App for Scanning Photos: Top 11 Picks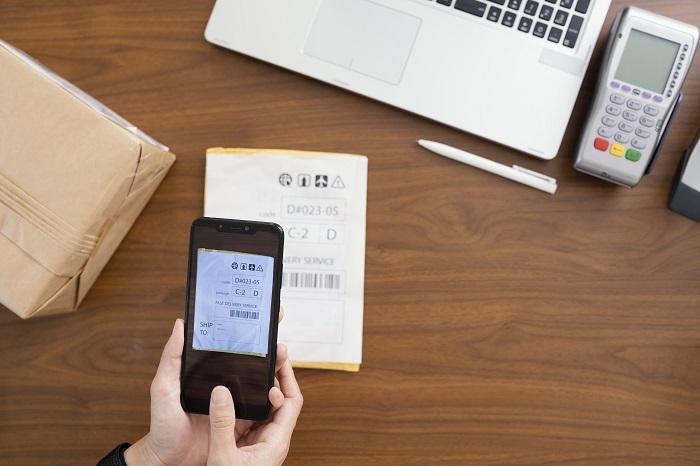 1. Photomyne
Great for organizing photos. Photomyne has a simple folder feature that allows you to easily organize your scanned files in their original albums.
Photomyne is available for:
Simple scanning
Automatic cropping and straightening function
Extensive folder tools
Advertising can be irritating
Our first choice is Photomyne, a free app (although there is also a premium version that unlocks additional features). Both iOS and Android users can install Photomyne. You can find a full breakdown in our detailed Photomyne review.
The app's functionality is excellent; scanning is easy and once the process is complete, Photomyne automatically crops and straightens the photo. It also improves the basic quality and brightness of the photo, although it does not remove reflections and glare.
The main screen is also intuitive. You can easily create entire photo albums and add details like titles and descriptions to your scanned photos. Photomyne can also be used to scan film negatives and photo slides. The only downside is the intrusiveness of the ads and notifications, which can be distracting after a while on the main screen.
2. Microsoft Lens
Ideal for Microsoft Office users. With Microsoft Lens, you can easily share your scans via OneDrive and other Microsoft software.
Microsoft Lens is available for:
Easy-to-use interface
Can be exported to platforms such as OneDrive
Great editing functions
Not the best file management
Then we have Microsoft Lens. This app is part of the Microsoft Office suite, but it's free to use and is a great app for Android and iOS users.
When you open Microsoft Lens, you are immediately faced with the scanning feature, and you can also see recent scans. As with other scanning apps, an outline of the edges of the image is displayed and cropped before scanning. The scanner is precise and automatically aligns photos so they have the right orientation.
The app does not remove reflections, but the quality of the scan is acceptable. However, one of the best features of this photo scanning app is the editing tools.
Compared to some of the other best apps for scanning photos, Microsoft Lens has a lot more editing options. For example, you can add a variety of artistic filters to your photos. You can also add ink, and text, and rotate the image. We also like the fact that you can easily share your photos to other Microsoft programs, including OneDrive and OneNote, via your Microsoft account.
3. Genius Scan
Excellent for automatic cropping. Genius Scan has a good automatic cropping feature that detects the edges of your photos before scanning.
Genius Scan is available for:
Boundary detection for accurate scans
Easy scanning
Can rename photos
Has only basic editing functions
Genius Scan is mainly used for scanning documents like receipts and paper documents, but it's also great for scanning photos. You can download a free version of this app on iOS and Android, and you can also upgrade to a Pro version for a reasonable one-time price of $4.39.
Under the right lighting conditions, the scanning feature automatically detects the edges of the photo and scans accordingly. Once the scan is complete, you can change basic parameters, such as cropping and photo orientation. Genius Scan also has several presets, including a special preset for photos that improve (slightly) the brightness of the image.
Although this app doesn't offer glare removal, the scans are of high quality and you can rename them and even export them via email.
4. Google PhotoScan
Ideal for quick scanning. Google PhotoScan provides a fast and effortless solution for batch scanning photos.
Google PhotoScan is available for:
Automatically removes reflections
Simple and fast process
Free to use
Does not have many editing features
Of course, Google has an app for scanning photos; they have an app or program for practically everything! All kidding aside, Google PhotoScan is a high-quality app with excellent functionality. It is also one of the best photo scanning apps that removes reflections and glare from your photos.
This app is free and available for iOS and Android users. After opening the app, you will be immediately confronted with the scanning function. During the process, you will then be instructed to scan the photo from four different points (to remove reflections and glare).
Once the scan is complete, simply click on the round photo icon in the right corner, which will display all the scanned photos. From here you can make simple changes, such as adjusting the angle and rotating the image. There's also a sharing feature that lets you easily share your scanned images via social media.
5. Adobe Scan
Ideal for retouching old photos. With Adobe Scan's cleaning feature and filters, you can quickly improve the quality of old images.
Adobe Scan is available for:
Has a large number of filters
Cleaning function to improve image quality
Easy scanning
Some scans may be poorly lit at first
Adobe Scan is mainly used for PDFs, but it's a versatile app that's also great for simple scanning tasks. The app is also free for iOS and Android, but you'll need an Apple ID, Google ID, or Adobe ID to use it.
Once you are signed in, you can access the various features. The scan function has a list of different options, including document, ID card, form, and business card (document is the format that should be used to scan photos).
The quality of the scan is good, although I would recommend scanning in even lighting conditions, as some of the photos we tested were scanned in very bright light. In this case, you can use the automatic color filter, which automatically adjusts the photo and reduces problematic lighting conditions.
Adobe Scan also has several other tools, such as Crop, Rotate, and Cleanup. The cleanup tool lets you manually mark problem areas, which can be useful for removing specks or artifacts from the original scan.
6. Family Search Memories
Family Search Memories is a family history-oriented application but also includes photo scanning capabilities.
FamilySearch Memories is available for:
Ideal for building a family tree.
The scanning process is simple
Easy to download and share photos
No special photo scanning app
Family Search Memories is a great photo scanning app for anyone who wants to research their family history and learn more about their genealogy. It includes several features; the photo scanning feature is just a small part of what it offers.
Please note that to use this app, you must first create a full account – this includes entering your mobile number, email address, and date of birth.
The scanning feature is relatively simple – all you need to do is take a photo of your image. After the photo is taken, you can manually adjust the crop. There are no automatic correction features, so make sure you take the photo in favorable lighting conditions.
From here, you can download the image, share it with others, or link it to memory. (For example, you can add the photo of a family member to your family tree).
7. CamScanner
CamScanner is ideal for converting to Word and has several utilities for scanning photos and creating a variety of file types.
CamScanner can be used for:
Simple use
Photos can be converted to Word
Suitable options for file management
Does not automatically remove reflections
Next, we introduce CamScanner, which is available for both Android and iOS and can scan a variety of documents, including photos.
CamScanner offers a wealth of features, including scanning tools for specific types of documents. For example, you can scan images directly into a Word document or scan photo IDs. You can also scan old photos with the scan function.
One smart feature of this scanner is that it automatically crops the photo, removes distortions, and straightens the image regardless of the angle. However, as far as we know, there is no feature to remove reflections.
The app is easy to use and can efficiently rename photos, create new folders for storage, and even batch process scans.
8. Clear Scan
Clear Scan is ideal for saving to your smartphone if you just want to scan photos and save them to your smartphone.
Clear Scan can be used for:
Manually adjusting scan points.
Both color and black and white options available
Simple operation
Limited features.
Clear Scan is a simple app for Android users that can be used to scan a variety of documents and has reliable photo scanning capabilities.
Don't worry if your original scans seem to be of low quality. By default, it is set to "clean." Instead, simply click on the "Photo" setting and you should be able to retain the original look and color of the image.
Aside from the scanning feature, the app is limited. There are no advanced editing tools, only the ability to adjust the cropping and rotation of the photo. However, you can share photos in your smartphone's gallery or external storage.
9. Simple-scan
Ideal for large scan collections. Simple Scan provides the ability to add tags for the search function.
Simple Scan can be used for:
Decent folder management
Allows adding tags to photos
Simple scanning
Quality can be inconsistent
As the name suggests, Simple Scan is easy to use and is recommended for those with little technical experience. It has a simple scanning feature, is available for Android users through the Google Play Store, and is completely free.
We like that the scan tool automatically crops images. The program also offers several presets to choose from, including black and white, color, and photo. I recommend the photo option, which gives the most realistic effect.
After scanning the photo, you can rename it. The app also has a neat folder management system that lets you easily create a folder hierarchy with different albums. You can also add tags to the photos to make searching easier. In this regard, it is one of the best apps for scanning photos and is ideal for large scan collections.
10. TurboScan
Ideal for quick scans. TurboScan is ideal if you simply want to scan photos to edit them in another post-processing program.
TurboScan is available for:
Easy-to-use scanning
3x scanning function for better quality
Can rotate and crop photos
Not the best solution in dark lighting conditions
Our final pick for the best photo scanning apps is TurboScan. This app has both a free and a premium version, and the paid version is only a one-time purchase of $3.00. Also, this app is available on both the Google Play Store and the Apple Store.
This scanning app can be used for various purposes, such as scanning business receipts, but it also works as a photo scanner. When using the simple scanning feature, make sure to work in the best possible light conditions. As you can see in the screenshot below, the app does not remove the camera flash, which results in an obvious glare on the photo.
However, the scanning process is quick and easy. Once you've scanned the image, you can edit basic details like the document size and file name, although the app doesn't offer any advanced editing features.
There's also a handy 3x feature that takes three scans of a photo and combines them for the best result.
Which photo scanning app is right for you?
Any of these 11 best photo scanning apps can breathe new life into your photo prints. These photo scanning apps will turn your prints into digital files that will last forever without you having to worry about them getting damaged!
If you're looking for a simple scanner to store large amounts of photos, Google PhotoScan is a great easy-to-use option. But if you want additional features and functionality, well-developed applications like Photomyne and Genius Scan offer top-notch results.
11. Helmut Film Scanner
The list of the best apps for scanning photos is Helmut.
For film scanning
Color correction of negatives
Positive processes
Customizable parameters
User-friendly
For Android only
Helmut Film Scanner is different from other apps presented in this list. It allows you to scan film and automatically convert it into color or black and white images. This app processes color positives and can be considered the best film scanner available today. You can manually adjust the level, saturation, gamma, brightness, contrast, and sharpness of your photos.
To begin scanning, place a film on a surface that is lit from below. Make sure you can see the images on your negatives, then begin. Activate the app and take a picture.
When you're done, you can share, print, or post your images anywhere on the internet.
maybe you like: best way to share photos with family