The best app for setting goals for the new year is a common practice for many people, as a new year marks the beginning of a new cycle. This feeling of renewal is very important and beneficial, but how many people do you know who fulfill their New Year's resolutions?
These New Year's resolutions are based on things like getting married, traveling, losing weight, getting a new job, saving money, etc. However, due to a lack of organization and proper tools, very few people manage to put into practice everything they wish at the beginning of the year.
Therefore, in this article, I will show you 9 applications to organize your 2022 goals. Check them out!
Best App for Setting Goals for Android and iOS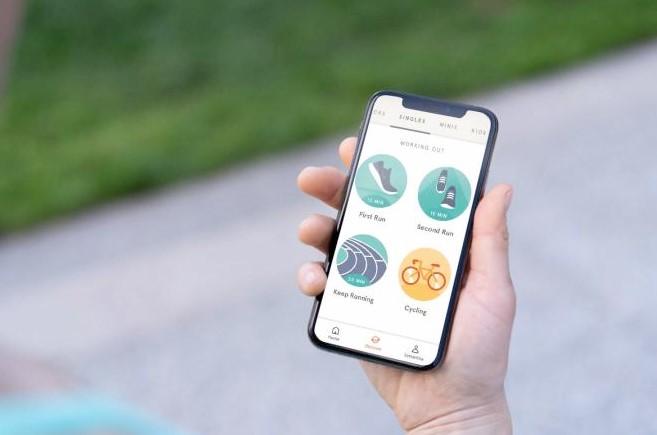 1. Trello
Trello is a very versatile planning app that can help you with project management. With it, you can create a planner and organize everything from your professional tasks and college assignments to shopping lists.
The platform is very intuitive and simple to use. Its interface is organized by boards, where you can create cards on different subjects. In the cards, users can put information about the project, add identification labels, reminders, delivery dates, attachments, and much more.
The app is available for free for Android and iOS, as well as a web and desktop app version.
Learn more in 10 tools for managing remote teams.
2. Google Calendar
Google Calendar is nothing more than a smart calendar with intuitive usability for organizing personal and professional events and appointments. The organizing application can be synchronized with email, which makes it much easier for people involved in your professional or personal goals to communicate.
The tool allows you when scheduling a meeting, to select the attendees and send an e-mail confirmation of attendance with the options "yes", "no" and "maybe" to each selected person. A big plus for teams that are separated.
Also read: Tips and applications to be productive in the home office.
Access to Google Calendar is free and is done through Google accounts. The service is available for web, Android, and iOS – where it can be synchronized with the system's native calendar.
3. Asana
Asana is an app for organizing tasks quite similar to Trello. The app is excellent for those who want to rely on collective help to achieve goals and objectives. The platform has several features ranging from management to communication between members.
You can create a team of collaborators and assign specific functions to each team member. Asana also allows you to track the progress of the work being developed. It also has an integrated calendar that facilitates the visualization of the dates stipulated for the delivery of each stage.
It is worth noting that the planning app is available for Android, and iOS, and also has a Web version.
4. Google Keep
Google Keep is a Google tool that can be used as an application to organize your daily tasks. With the app, you can create Post-it style notes and add photos, lists, audios, checklists, and more.
The app also allows you to add time and place reminders to the notes and lists you create, and to share with friends and people involved in the project.
Google Keep is available on smartphones, tablets, computers, and smartwatches. All added content is synchronized across all devices so you can access it from wherever you are.
Google Keep allows you to share your notes with other users and schedule times for reminders. Reproduction: Google.
5. Todoist
Todoist is one of the most complete applications for organizing to-do lists. With Todoist it is possible to organize the stages of a project in a list format, offering more agility in the planning of activities. It is also possible to organize tasks by priority level, directing the focus to the most urgent tasks.
Todoist is compatible with desktop, mobile, and wearable devices. Todoist also allows you to start tasks on one device and complete them on another.
It is worth noting that not all functions are available in Todoist's free plan. The premium version offers extra features such as a commenting system, file uploading, and information backup, among other tools.
6. Forest
Forest App is an application that helps users stay focused on their day-to-day life, thus increasing their productivity.
The app aims to keep the user away from the smartphone for a considerable period. The idea is simple: the user plants a tree. However, the plant withers if the user accesses other applications. While this process takes place, the app controls the user's focus.
The app is very easy and intuitive to use, just download the app and start using it. It is available for free for Android users only; for iPhone owners, the app is paid.
Another positive feature of Forest is that every tree planted in the app is also grown in real environments. For this feature and also for the idea of gamification that the app presents, it ends up being very attractive to the millennial generation.
To better understand this subject, read the article Millennials: who are they and how to make apps for them?
Forest is the #1 productivity app on the App Store's list. Reproduction: Forest
7. Mobills
If your goal for 2022 is to organize your financial life, Mobills is the ideal app for that. With Mobills you can quickly and easily keep track of your spending; control your credit cards; know exactly where your money is going, and plan your monthly expenses.
And if you are one of those people who hates to miss the payment dates of your bills, you just need to register your fixed expenses and it will send an alert when they are due! This way it will be impossible to miss the due date of your invoices.
Mobile is the app for organizing finances best rated by App Store and Google Play Store users.
Mobills has already gained prominence in Apple's and Google's app stores. Playback: Mobills
8. Guiabolso
Guiabolso is one of the most complete when it comes to apps for organizing your financial life.
The app present on Android and iOS allows you to synchronize your bank account and analyze in graphs where your money is going from your bank statement. The accepted banking institutions are: Itaú, Bradesco, Santander, Banco do Brasil, Caixa Econômica Federal, Nubank, Inter and Original.
Through artificial intelligence, the application acts as a financial advisor, guiding users on how to manage their resources and even offering tips for those who want to invest.
GuiaBolso also allows you to check your CPF and apply for loans. Reproduction: GuiaBolso
9. Google Fit
If you're looking for apps to organize fitness goals, Google Fit can do a lot for you. The app is official from Google and counted with the collaboration of WHO (World Health Organization) and AHA (American Heart Association) to create activity goals based on minutes of movements and heart points.
With the app, you can have a virtual personal trainer that helps you lose weight, gain weight, or simply live a healthier life.
The app is available for iPhone, and Android devices and Wear OS smartwatches.
Google Fit also has a version for smartwatches and already has a version for iOS phones. Reproduction: Google
Finally,
If your goals for 2022 are dieting, studying, planning a wedding, changing jobs, or whatever, it will be much easier to accomplish after all these tips from apps to organize goals that I mentioned here.
It is worth pointing out that these apps are only tools to help you achieve your goal. But the biggest stimulus to make it happen depends on you! So let's organize the goals and focus on your objectives.
Tell us in the comments if you know any other apps to organize goals or that can contribute to this list.