The best app to track working hours – While for a long time a paper sheet or a time clock was used for time recording, collaboration software and apps take over this task – especially essential in times of home office and remote work. Such tools facilitate the creation of timesheets and efficiently reduce bureaucratic efforts.
The best app to track working hours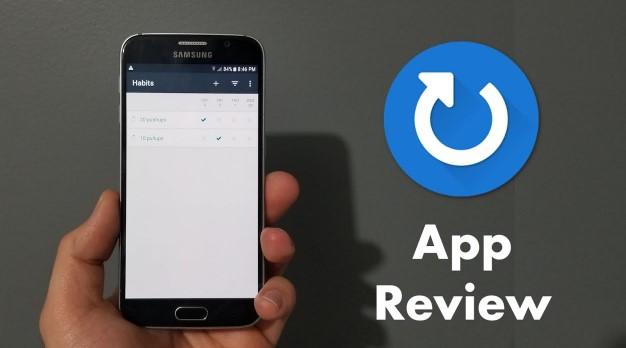 We will show you the top 5-time tracking apps to document your hours, create invoices and digitize your accounting. This way, you will improve coordination and increase satisfaction as well as collaboration in your team. Learn more about the best app for setting up goals.
1. factro
With factro, users have precise and smart time tracking at their fingertips, even in teams. Whether computer, smartphone, or tablet (iPhone, iPad, Android), whether task management or project management – you record services or project hours effortlessly, transparently, and contextually with the app. Thanks to the cloud, you are always up to date. Whether marketing, construction projects, or crafts – the time tracking app is suitable across all industries.
Precisely allocate and keep track of hourly efforts
Each task can be assigned a planned effort, i.e. the planned hours for completion. You or your employees can use this as a guide. After each task has been completed, the actual workload can be entered. This is offset against the planned hours.
In this way, the resulting remaining effort always provides an up-to-date picture of progress. If a task is in danger of not being completed on time with the remaining hours, users are notified so that they can react immediately. In addition, the tool is perfect for planning different time management methods such as the Pomodoro technique, since the time planning is already in place.
In addition, factro helps with resource utilization to always keep an eye on the workload. If you or a colleague have too many tasks, they can be reallocated quickly and easily via drag & drop. This prevents dissatisfaction and protects your health.
Calendar and controlling with Excel export
With the factro calendar, you can easily create appointments from your tasks and record services for them – all in one workflow without interruption, so that you can concentrate on your to-dos again afterward.
In the controlling area, all recorded services can be tracked in tabular form, e.g. to create a weekly or monthly reporting. This helps immensely with accounting and invoicing. You can filter, sort, and group the table individually and export it as an Excel file for further processing.
This is what time tracking can do:
Overview and optimize workload
synchronization between web and mobile app
Full functionality as project management software
Also suitable for large teams
2. Toggl
If you prefer a pure time tracking solution compared to factro, you will find a suitable app in Toggle, for example. Here, hours can be recorded either by a running stopwatch or manually.
All recorded project hours or services can be graphically processed for specific periods as reporting. In addition to the apps for iOS and Android, Toggl can also be used on the desktop with more functions, e.g. for team and customer management. The operation is simple and the interface is very clear.
The free version of the app lacks accounting features like rounding or earnings, email notifications, or assigning hours to specific tasks instead of just projects. Toggl is currently only available in English.
The app at a glance:
free version suitable for simple use
optional stopwatch
can also be used on a computer
3. atWork
The atWork app, which is available for iPhone, iPad, and Apple Watch, is also aimed more at users looking for a quick and easy time tracking app. In this regard, the application is particularly designed for individual users rather than teams. Hours can be assigned additional, optional parameters such as hourly rate, and start or end time when booking.
The app is free with basic functions, some additional functions can be purchased as so-called "extensions" or as a complete package. These include overtime calculation and automatic breaks or an export, e.g. as PDF or Excel. Automatic synchronization and use on the computer are not possible apart from the export function.
This is what makes the app:
easy to use
calculates hourly rate and breaks
export possible
4. TimeTac
Online time tracking TimeTac is a cloud-based solution from Austria. This software can also be used exclusively for time tracking, where working hours, project times, and absences can be managed in one system – all of which works easily via PC, terminal, smartphone, or tablet.
For a quick setup, modules are already pre-configured, which can be customized with additional specifications and processes of your own company. The tool's ease of use makes it easy for beginners to understand.
Timetac features:
Maps country-specific requirements
Onboarding service and free support
For large enterprises and multinational corporations
5. TimeTrack
Time tracking for larger teams is possible with the app TimeTrack. The Austrian solution can be aligned with the team's working hours and can also factor in absences such as vacation. In addition, it is also possible to do traditional clocking in and out.
It can be used as an online time recording system either via a smartphone app or on a computer. Other expenses, such as travel expenses or customer orders, can also be managed with TimeTrack and thereby also directly converted into invoices. In addition to various cloud variants, an on-premise version is also available on request.
Features of the app:
Tailored to employees
Time clock and manual entry integrated
Create invoices.