Best app for tracking personal expenses – using apps to track spending is one of the easiest ways to monitor your finances. These tools can become your greatest allies. Especially in a time of economic instability, like the one the country is going through.
The pandemic of the new coronavirus has set off an alert all over the world and calls for even more organization and planning. If you are in touch with technology, it can be even easier.
In the rush of everyday life, you will have control of your accounts and income in the palm of your hand, 24 hours a day. Apps for Android and iOS can help you stay on track when it comes to spending your money.
Many offer various features for creating weekly, monthly, and yearly budgets. They also show your spending in spreadsheets and graphs so you can better visualize where your money is going.
So, take advantage of the ease that technology offers and download some applications. Thus, you will be able to make better financial decisions and succeed in the mission of saving money.
Best App for Tracking Personal Expenses to Manage Your Money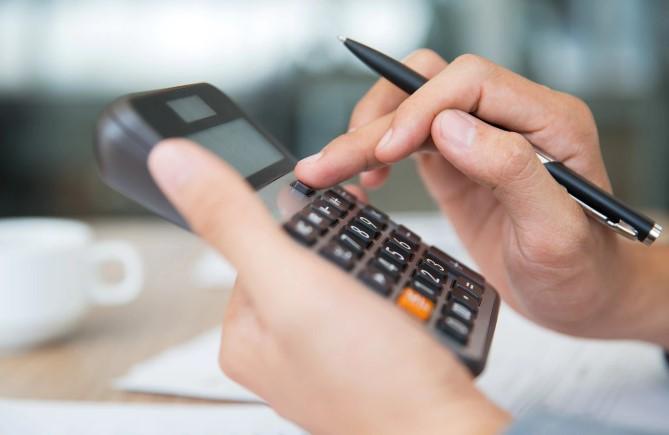 Check out the best applications to control spending that are currently available. Download any of them and start saving right now!
1. Mobills
Mobills make it easy to control your current account and credit card spending, making financial control easier. It makes yearly and monthly comparisons of spending.
The application also offers fully dynamic and interactive charts. This way you will understand where you are spending your money and how to improve your financial situation. It works on Android, iOS, or Windows Phone devices.
2. Organizze
With Organizze, you categorize all your entries. With simple charts, you know where your money is coming from and going. And the best thing is, you don't need constant internet users to access the data.
The tool also has a "Goals" feature. It can help you reach your goals and fulfill your dreams.
With the basic version, which is free, you can already put your finances in order. But there is also a paid option for R$8 per month, with some more features.
Like planning, goals, alerts, and card control. It is available for Android and iOS.
3. GuiaBolso
This application has partnerships with the banks, Santander, Itaú, Banco do Brasil, Bradesco, and HSBC. In it, the user needs to register and give the password to view the bank account.
But, calm down, it is super safe. More than 4 million users are in control of their lives using GuiaBolso.
So it establishes a direct link to your bank account. The result: the tool shows your financial situation in real-time.
And the best thing is that you don't have to keep adding up expenses for expenses or earnings for earnings.
The application promises to help you take out loans with lower interest rates. It is available for Android and iOS.
4. Spendee
Spendee is for those who like more visual options with a practical and simple design. This is because the information is displayed in a way that is easy to understand. On the platform, you can add bank accounts or track spending manually.
This is an advantage for those who prefer to enter information without the application communicating directly with the financial institution data.
The application also has special options, for example, the classification of transactions in filters such as "recurring". This helps you understand which is the biggest source of spending you have.
Motivating app users to save in the short, medium, and long term. The platform is available for Android, iOS, and also on the web.
5. Wallet
The tool has as one of its main advantages the possibility of sharing account information with other people. This is a good idea for couples, families, and even friends who share financial resources.
In addition, the data is displayed in graphical form, which allows a better understanding of what is going on with the finances. No need to consult countless statements, which can be complicated and tiresome to understand.
Users can even take pictures of the receipts and use them later. This is another advantage, as it prevents you from losing any transactions.
Also, you don't have to keep the papers that can get lost in your purse or even in your car. The Wallet app is available for iOS, Android, and the web.
6. Easy Budget
Easy Budget has an overview page, which you can customize to see all the information you find most important. In addition, it is possible to create and modify your accounts the way you want.
You can see the most important information from each account with graphics that are considered useful for the user. There is also an entire section on the platform dedicated to credit cards.
Besides the possibility to choose between more than 90 different currencies for the application's calculations.
Daily expenses and incomes can also be organized in the way the user prefers. The app is available for Android and iOS.
7. Fortuno: Track Expenses
Fortuno is an easy-to-use platform that aims to improve the user's financial life practically.
Accounts can be grouped to find out exactly how much money you have and the amount available that can still be spent.
The application prepares a monthly financial statement that is very practical in the form of a graph. Besides notifying you when bills are due, it keeps the information saved in the cloud, with different themes.
For example, more complete customization options than you see on other platforms. The app is only available for Android.
8. Toshl Finance – Personal Budget & Expense Tracker
Toshl Finance is an app that gathers all your credit card-related expenses and your money and even helps you save.
In other words, you can access and monitor all your transactions in one easy-to-use application. Thus, it works in a way that you can create goals that will help you organize your financial life.
It is worth saying that the application works for free, but it has features that are paid for. Remember that the charge is made in dollars, so it is important to consider this because of the exchange rate.
9. Money Lover
Although the moment is not very favorable for this, those who like to travel can also organize their finances. Money Lover can be ideal for that, did you know?
The app is available for Android and iOS versions and in "travel mode" allowing the user to organize their entire budget.
You can share your virtual wallet with other family members who may be on the same trip. In addition, it notifies you when your limit is approaching so you don't overdo it.
10. My Accounts
The application My Accounts is one of the most basic on this list, but it fulfills its role and helps a lot of those who need to organize and improve their finances.
It will contribute to your financial control, even though it is basic. Minhas Contas has an alert system so that your accounts are not forgotten.
With it, you can control both fixed and variable expenses. This way, your bills will not be forgotten or run the risk of being paid with interest. One negative point is the excessive ads. It is available for Android users.
11. Minhas Economias
If Minhas Contas is only available for Android, iOS customers can use Minhas Economics, which has a similar function.
It allows you to organize and keep track of your finances, as well as budget and plan your finances.
In this way, you can more easily know how you are spending your money, and still have some leftovers at the end of the month to apply to other expenses.
It helps you manage financial planning in several accounts from several banks, credit cards, investments, financing, retirement, and several other factors. All this in one place, making it even easier.
Minhas Economics is also available for Android.
12. CoinKeeper: spending tracker 
CoinKepper is one of the applications to control spending that works on a kind of color system that indicates the status related to your financial transactions.
This means that if you are overspending based on your limits, the app informs you of this color scheme. This navigation allows you to assimilate in faster and more productive ways.
However, CoinKepper is only available as a 15-day free trial. After that, you will need to sign up for a paid plan. It is worth noting that the service is not Brazilian, but is available in Portuguese on Google and the App Store.
13. Monefy: Money Tracker 
With Monefy, you have access to direct reports, of varied periodicity. Thus, it allows you to make a complete and simple analysis of your expenses, presenting an intuitive interface for better visualization.
Thus, it has free functions, but also offers a premium plan that can be contacted for $8.50 by users.
14.  Wisecash
Finally, it is worth saying that in addition to the basic functions, Wisecash also provides an annual report about your finances. You can also schedule transactions and organize payments to happen automatically, without you delaying your bills.
In addition to using the application, you can also check your information on the website, from wherever you are. Your information is available on the home interface of the application, so you can access what you need more quickly.
Do you already have one of these apps or know of another to help you control your spending? Share this post with others so that no one will be in the red after this crisis!
Also read: the best app for setting goals in this year