The best app for tracking tasks – To-do lists are a part of our everyday lives, both personally and professionally. In the process, paper lists have become obsolete for most of us: in the meantime, digitalization has even made its way into the shopping list and in the working world, digital project and task management have long become indispensable. Modern task management tools are much more than just digital versions of paper task lists.
With integrated chats, meeting functions, knowledge bases and shared whiteboards, many task management tools serve as a comprehensive communication platform and let teams work together much more effectively and quickly, while others enable complex project management with automated workflows that can be tailored precisely to the requirements of different industries. While some tools focus on teamwork and are also aimed at large companies, others can also be used by individuals and for private use.
To make it easier for you to choose and perform your task management for free, we would like to present you with the eleven best task management tools based on user reviews. The tools are sorted alphabetically. The selected products were rated on Capterra with an average of at least 4.5 stars, received at least 300 reviews, and offer the core features of task management software: you can create, edit, assign, and schedule tasks, as well as track task progress and send notifications.
Useful features like a team chat and functions for time tracking or agile project management are either already integrated with the tools or can be added through integrations. You can use any task management tool mentioned for free. The full tool selection methodology is at the end of the article.
The best app for tracking tasks and management work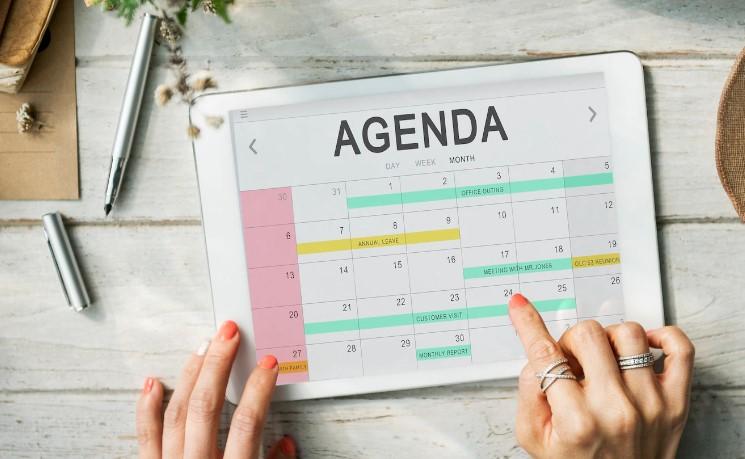 1. Asana
Asana is a project and task management tool for teams with a wide range of features for project planning, goal tracking, and team communication. Depending on which way of working you prefer, your team can switch between a list view, a timeline (Gantt chart), and a Kanban board view, or view tasks in a shared calendar. A workload overview shows how busy team members are, and real-time reports provide insights into project progress.
Asana's Workflow Builder lets you visualize and automate workflows while integrating with other tools your team uses. For example, you can specify that tasks added to a particular project phase from various sources are assigned directly to individual team members, that a team receives a notification in Slack when tasks are moved to the next phase or completed, or that the task status is changed or a Jira ticket is created after an action. You can also create forms with Asana and embed them on your landing page, for example, to receive requests directly in Asana.
Asana is available in German and offers a native desktop app as well as mobile apps for iOS and Android in addition to the web version.
The free Basic version for individuals or small teams allows unlimited tasks and projects and collaboration with up to 15 team members. Upgrade to the Premium version for features like the timeline view, workflow builder, task templates, and milestones. For pricing information, visit the vendor website.
2. Basecamp
Basecamp provides teams with a platform for collaboration on project work, including to-do lists, a team chat, boards for announcements and progress updates, and file management. Team areas and group chats also provide a space for collaboration and small talk outside of direct project work. An activity overview shows team leaders which tasks are overdue or due soon, upcoming milestones, and how tasks are distributed among team members.
Features like automated check-in questions for teams (e.g., "What are you going to work on today?") help team communication and cohesion, and can consolidate important conversations into one central location. Similar to Slack, you can choose what times you want to receive notifications, for example, to remain undisturbed on weekends, after hours, or during periods of focused work.
With the "Hill Chart" view, you can visualize the progress of a project in detail: This looks at whether tasks are in the "figuring things out" phase, where the solution to a problem is not yet clear, or in the "making it happen" phase, where they just need to be executed.
Basecamp Personal, with up to 3 projects, 20 users, and 1 GB of storage, is free to use indefinitely. The Business version offers unlimited projects and clients, team projects, project templates, and the Company HQ dashboard for company management. Pricing information can be found on the provider's website.
3. ClickUp
In ClickUp, you can manage your team's tasks in various spaces and dashboards, communicate via chat, set goals, and create sprints or product roadmaps. Whiteboards and mindmaps help your team collaborate visually. Focus Mode allows you to create distraction-free documents that you can edit together with your team and link to tasks. Time tracking and reports are also integrated.
With native integrations for GitHub, GitLab, and Bitbucket, Agile dashboards, sprint management, bug tracking features, and no-code database tools, ClickUp offers many features that can be especially useful for agile software development teams. Burnup and burndown charts and agile work process templates are also available, and you can find agile project management tips on ClickUp's blog.
The free version of ClickUp gives you 100 MB of storage and unlimited tasks and team members. Upgrade to the Unlimited version for unlimited integrations, dashboards, and storage. For pricing information, visit the provider's website.
4. EverNote teams
Evernote is known to many primarily as a note-taking tool, but the collaboration-focused Evernote Teams offers much more than just notebooks. You can create and assign tasks with your team, set up schedules and reminders, integrate Google calendars, and collaborate on content.
A major focus of Evernote is managing information, whether it's short meeting notes, business plans, or entire company wikis. You can set up notebooks and workspaces to be searchable across the company, or add security with access controls and single sign-on. An activity history and detailed logs let you track exactly who has edited information.
Evernote is available in German and offers a desktop app as well as Android and iOS apps.
The free version, Evernote Free, offers notebooks, task features, and a web clipper, but it's more for individuals: if you want to use shared workspaces and share them across the company, or use the integrations for Slack, Microsoft Teams, and other tools, you'll need a paid Evernote Teams account. With an annual subscription, each team member also gets a free Evernote Personal account, allowing them to separate private notes from company content. For pricing information, visit the provider's website.
5. Jira
Jira was originally used primarily in software development, but now the tool is also used beyond that by many teams for tasks, requirements, and workflow management. You can divide projects into work blocks in Scrum and Kanban boards using customizable templates, display them visually, and coordinate them within the team. Roadmaps, reports, and dashboards provide an overview of the current state of things, and you can create automation using drag and drop.
Jira is customizable and suitable for very different application areas, such as defect or risk management, travel bookings, or onboarding processes. Development teams can develop their extensions thanks to the flexible architecture and make them available on the Atlassian Marketplace. Many existing extensions can also be found there, as well as a wide selection of integrations.
Small teams of up to 10 people can use Jira free of charge. The price of the paid versions depends on the number of users. Upgrades can unlock features such as audit logs, project roles, and advanced access permissions. Pricing information can be found on the vendor website.
6. Microsoft To Do
Cloud-based task management Microsoft To-Do is, as its name suggests, primarily a to-do list application. The technology is produced by the team behind the now-discontinued Wunderlist tool, which was bought out by Microsoft. You can add tasks, due dates, reminders, attach files, and share lists with other people. Microsoft To-Do doesn't have the extensive team and project management features of some other tools, so it's geared more toward individuals than corporate teams.
The task management app is available for desktop and mobile devices, and tasks from Outlook can also be integrated. Microsoft To-Do offers Zapier integrations and works with all Office 365 programs.
With Microsoft To Do, task management is free. Paid versions of Microsoft 365 provide access to other Microsoft tools such as Microsoft Teams for teamwork. For pricing information, visit the provider website.
7. miro
Miro is a whiteboard platform for teamwork that you can customize and use for a variety of purposes, whether for workshops, collaborative meetings, agile workflows, research, and ideation processes, or project planning. Templates are available for all of these application areas, such as mindmaps, kanban boards, flowcharts, standup meetings, IT roadmaps, or retrospectives, but of course also for different methods of task planning.
Miro is suitable for teams of all different sizes, and with a variety of apps and integrations, as well as compliance and security features, it also offers a solution for large companies. Within Whiteboards, you can start video conferences without needing external tools like Zoom.
In the Free version, unlimited team members can use up to 3 editable whiteboards. From the Team version on, there are unlimited boards and visitors, individual templates, and projects. Information about prices can be found on the provider's website.
8. monday.com
monday.com goes far beyond task management and offers teams a centralized platform for all work processes, tools, and files. Visual boards with different views like Kanban boards, calendars, timelines, and Gantt charts are used to manage projects, teams, and tasks. Automations speed up your work and time tracking features let you track how much time has been spent on individual tasks.
monday.com offers integrations for Dropbox, Slack, and more, as well as apps that let you extend functionality and add custom views. You have workflows for different industries and use cases, such as Monday marketer, Monday projects, and Monday dev. The tool is available in German and offers mobile apps for iOS and Android.
For up to 2 people and up to 3 boards, monday.com is free. With an upgrade, you get the basic version for teams of any size. Information about the prices can be found on the provider's website.
9. notion
The notion is a project management and note-taking software where teams can not only manage projects and tasks but also create wikis and knowledge bases or design documents. For example, you can link meeting notes to knowledge base articles and tasks, set and track team and company goals, design roadmaps for projects, and collaborate on documents via comments and mentions.
While tools such as Jira or Miro are primarily aimed at teams, Notion is also explicitly intended for individual use, be it professional or private. In Notion's Template Gallery, you'll find templates for a wide variety of uses, and you can use the tool as a web or desktop app (for Mac and Windows) as well as a mobile app.
The personal version for individuals is free. You can create unlimited pages, upload files up to 5 MB in size, and invite up to 5 guests to individual pages. The paid team version gives you a shared workspace for unlimited team members, permission controls, and admin tools. Information about the prices can be found on the provider's website.
10. todoist
Todoist is a to-do list tool that lets you manage your tasks with a variety of features and categorization options: Organize them into projects or with filters and labels, assign responsibilities and due dates, prioritize tasks, create repeating tasks, or get reminded of tasks when you're in a certain place. You can enter new tasks in natural languages, such as "Send team meeting invitations every second Tuesday of the month at 11 a.m.". Team members can set responsibilities, share files, communicate via comments, and view activity logs. For pricing information, visit the provider's website.
Todoist can be customized for productivity systems like Getting Things Done. Custom filters and views like "Today" and "Coming Soon" make it possible to hide anything that's not relevant at the moment, and as an alternative to the list view, you can also display your tasks as Kanban boards. Todoist offers web and desktop versions as well as mobile apps and add-ins for Firefox, Chrome, and Outlook.
The free version of Todoist allows 5 active projects and 5 team members per project, while Todoist Pro allows 300 projects and 25 team members. In the business version, teams get a shared team inbox and admin and member roles in addition to 500 active projects per member. Pricing information can be found on the provider's website.
11. Trello
Trello is based on Kanban boards and is used by teams for task management as well as creative work. Timeline and calendar views help with project planning, and a table view and board statistics give an overview of all tasks. You can add checklists, due dates, and attachments to cards, tag team members, use comments and emoji reactions, and have conversations on cards.
You can automate numerous actions in Trello and create custom buttons that launch the appropriate processes. Integrations for Google Drive, Evernote, Slack, and numerous other tools are also available. Trello offers mobile apps for iOS and Android and is available in German.
The free version offers unlimited cards and up to 10 boards per workspace. Unlimited boards, advanced checklists, custom fields, and more are available in the standard version. You can find pricing information on the provider's website.
Also read: Best Goal Tracking Apps to Help You Reach Your Goals