Best calendar apps for work schedule – One of the best ways to organize your routine and have quick and easy access to the day's appointments is by installing calendar apps on your smartphone. Another option that is less portable but can stay in a browser tab is to use an online calendar, as there are several options for that as well.
Whatever your choice, we have made a compilation of suggestions available both on the web and on smartphones and tablets of the best calendar apps you can download or buy. Check it out and be sure to give us your opinion at the end of this post!
What are the best calendar apps you've ever downloaded?
The Best Calendar Apps for Work Schedule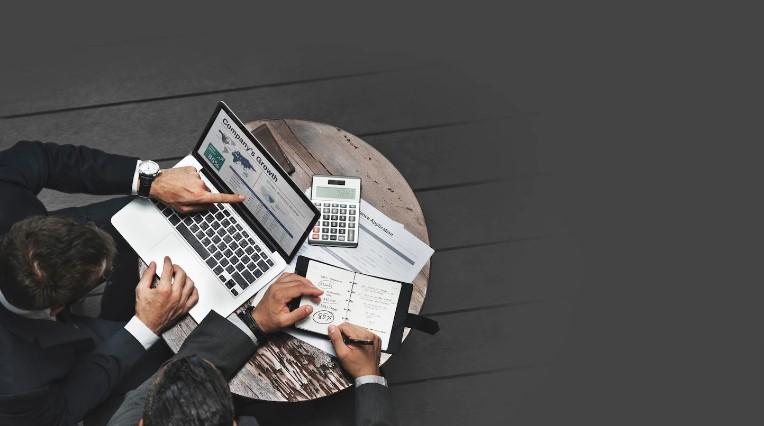 1. Google Calendar
Despite being Apple's biggest rival, Google Calendar can be used on the company's devices as well as browsers, remembering that the app is native to Android devices. It is one of the most comprehensive calendar applications available. It allows you to set up recurring appointments and customize the type of notification you will receive to notify of an upcoming appointment. Since the app is linked to your Google account, it is possible to synchronize the information across all devices and can be accessed from any device.
2. Calendar
While Google has Calendar, Apple has Calendar. However, the app's availability is limited to iPhone, iPad, and Mac computers. Just as Google's Calendar is native to Android devices, Calendar also comes already installed on the mentioned devices.
Its functionality is similar to any of the regular calendar apps. But it has the bonus of adjusting to time zones, making it easier to plan trips. In addition, it lets you know the weather and travel time when you are planning to visit another country.
3. Fantastical 2
While Apple's native calendar is a good option for those who are looking to set an online and affordable schedule, Fantastical 2 is regarded as the best schedule app for Apple devices and is also available for the Apple Watch. Its main advantage is that it understands text such as reminders and tasks, automatically setting them up as you type those words, without the need to keep navigating through menus. The only downside is that Fantastical 2 is paid, costing five dollars in the App Store.
4. aCalendar
Returning to Android, aCalendar has a system that is ideal for those who like to organize their tasks and appointments through color-based systems, having almost 50 colors for this purpose. Other features include different views, Google Calendar integration, and a variety of widgets to customize your experience. The app is free on the Play Store and has a paid version with extra features such as task management and the removal of advertisements.
5. Blotter
Exclusive for Mac, Blotter is a calendar app that has functions similar to what we see in calendar apps, but with a surprise: it blends into your desktop. That is, you can set it up so that it is always visible on your Mac's home screen, without the need to open windows or tabs in a browser. Blotter costs ten dollars and is available from the Mac App Store.
6. CloudCal
CloudCal is one of the most non-standard calendar apps on our list. The way to view the level of appointments in a day is defined by a system called "Magic Circles", showing each day as if it were a clock. This allows you to see at what times you will be free or busy.
One of its main advantages is the extensive list of applications you can sync to it, among them Outlook, Google Calendar, Evernote, Trello, and even Facebook events and birthdays. CloudCal is free and exclusive to Android devices.
7. Business Calendar
Another Android-only app, Business Calendar uses the same scheme as aCalendar, and can be downloaded for free but features more functions in its paid version. Other than that, the app has similar features to the others seen here, allowing various ways of viewing and organizing your appointments in a color system. Business Calendar also features a search tool to look for a specific event.
8. Week Calendar
Week Calendar is a less robust app than most of those shown in this list of calendar apps. It has some limitations in its visualization, focusing only on the user's weekly agenda. On the other hand, it has a lot of customizable features. This includes adding icons, different types of notifications – allowing you to know what kind of appointment the app refers to just by hearing the sound – and synchronization with Google Calendar, Apple Calendar, and Outlook, among others. The app costs two dollars and can be purchased for iPhone or Apple Watch.
9. Calendars 5
Like an endless video game franchise, Calendars 5 is the fifth edition of an app created in the early days of the iPhone. Its main feature is the ease of creating the appointments and events you want to attend.
Just type in things like "post text on AppTuts next Thursday" and it will automatically create the task in your calendar. Even if you reschedule the appointment, dragging it to the correct day will already make the necessary changes. Calendars 5 is one of the best calendar apps and is available for $6.99 in the App Store for iPhones and iPad.
10. Cal Calendar + Widget
Cal Calendar + Widget brings ideal features for those who attend many meetings or are always on the road, synchronizing both applications such as Outlook and Google Calendar as well as navigation apps such as Waze, Google Maps, and even Uber. Another interesting feature of the app is its integration with Facebook, allowing to be reminded of birthdays and even enabling the possibility to leave a message without having to log into the social network. Cal Calendar + Widget is free for Android devices.
11. Cozi
While most calendar apps are aimed at the organizational area, Cozi has a different approach. The app helps you manage your family's schedule as a whole. It works as a kind of bulletin board that everyone in the house has access to.
In other words, it facilitates the creation of appointments and household chores in just one place. It is ideal for dividing up tasks or remembering important dates to be celebrated. Unlike most of the apps described here, Cozi is compatible with most devices, offering versions for browsers, Android, iPhone and iPad, and even Windows 10.
12. Tiny Calendar
Closing our list, Tiny Calendar is perfect for those who want a lightweight, streamlined solution without a lot of fancy stuff. The free, basic version of the app offers the basic functions of an app of this type. It also allows you to synchronize information between your devices, and various viewing modes, and create reminders. It also has integration with other calendar applications such as Google Calendar. Tiny Calendar can be downloaded on both Android and iOS.
What are the best calendar apps you have downloaded?
Many apps allow you to better organize your routine, so much so that they are available in different formats, devices, and even prices. But in your experience, which one do you think is the best? Tell us your opinion in the comments section below!
Also read: daily goal tracker app