NFT games are the newest way to earn money online. But what about people who don't have a computer? They can take advantage of NFT games for Android, a system used by 9 out of 10 Brazilians, according to the global consulting firm Bain & Company.
There are risks, of course, but today we will show you ten money-making mobile games that use this technology.
If you feel like joining the community that is making an extra income, to help you get started we will indicate the coolest titles to get on this bandwagon!
First, however, it is essential to understand the concept of NFT games and how to make money with them. Let's go.
What are NFT games?
Before knowing the options of NFT games for Android and how to earn money with them, it is necessary to understand the concept of NFT itself.
Non-fungible tokens, this is the definition of the acronym. In Portuguese, it means non-fungible token or a kind of asset that cannot be replaced.
Now that you know about the concept of NFT, let's take it to the universe of games. When we talk about NFT games we are referring to those that use technology and cryptography to protect non-fungible items.
These items can be the entire game or parts of it, such as characters and accessories.
In this environment, the player can have special items, with abilities and characteristics that are superior to others and that generate market value. Thus, a community willing to trade within the platform emerges.
When a player registers or appropriates an NFT asset, he receives a token, which gives exclusivity to the item. This prevents it from being pirated.
Gameplay, on the other hand, can vary with each production. Most of them operate in a play-to-earn or play-to-win, mode. In this format, the player receives income (tokens) while playing. Therefore, the better your items or characters, the greater the chances of acquiring items and, consequently, coins.
Another model used in NFT games is in-game. Here, the player receives tokens as he advances through the game.
Best 10 NFT Games for Android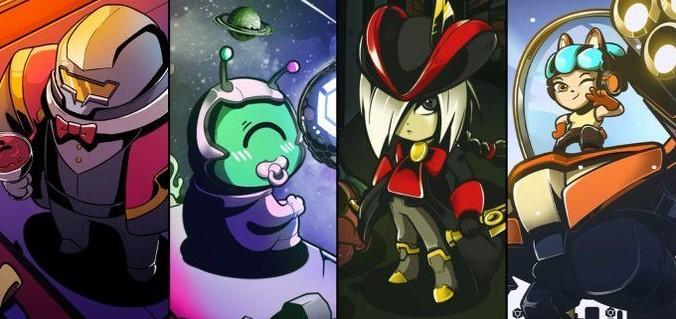 Check out the list of 10 NFT games for Android for you to enjoy and earn extra income. They are:
1. Cryptopop
Cryptopop has mechanics similar to Candy Crush, presenting the player with a screen filled with icons of different cryptocurrencies and by selecting a group, the player earns points.
The more coins together you can remove from the screen and form other combinations, the more points are awarded. Each level has a goal, and the player's record is also recorded.
2. Alien Run
Alien Run is a runner-style money-making game, placing the player in a simple scenario where they must run, jump, and change gravity to move forward. It is a game that contains a few modes to give it more dynamism, ranging from simple entertainment to a blockchain system where the player can exchange Bitcoins.
3. Tethan Arena
Tethan Arena is one of the most famous NFT Android games. In this game, players compete against each other to win $THC, the platform's native token.
The game is free to play, and once players meet some prerequisites, they can redeem the token and exchange it for real money.
4. Crazy Defense Heroes
The game has the principle to raise your earnings without making you spend any real money to start with, as proposed by its development team.
However, as in other games in this category, you will earn Tower cryptocurrencies as you advance through the levels.
5. Dragon
Dragon is a blockchain-based game and is a triple-A. In practice, it delivers great gameplay and also features to make the saga much more dynamic, engaging, and fun.
6. DogeDash
DogeDash is a Mario Run-inspired game in which anyone can earn coins through skillful gameplay and contributions to the ecosystem.
The goal of the game is simple: run as fast as possible through all 10 levels while collecting coins along the way. Successful players who complete all levels will be rewarded with the collected coins directly into their wallets.
7. Crazy Defense Heroes
A mixture of tower defense and card game, Crazy Defense Heroes is another recent game that is ideal for beginners who don't intend to put any money into the game.
Recently, however, the developers have placed several tokens in a reward pool for players. The company behind this game is the same as that of mobile classics such as Beast Quest and Benji Bananas.
8. Axie Infinity
Axie Infinity is another game that could not be missing from the list of NFT games for Android. It is based on Ethereum (contracts and currency) and is one of the hottest games in the world of NFT games.
The focus of Axis Infinity is on collecting, leveling, and fighting monsters in both PvE and PvP modes. Players earn rewards in the form of Axie Infinity Shards (AXS) and Smooth Love Potions (SLP).
9. Chainmonsters
For those who like games similar to Pokémon Go, Chainmosters is a great option. The game is an MMORPG (Massively Multiplayer Online Role-Playing Game) and allows you to collect Chainmons and items that are sold on the market. The game uses the FLOW blockchain.
10. Coin Hunt World
Coin Hunt World is a game similar to Pokémon Go where players can do a treasure hunt for Bitcoin (BTC) and Ethereum (ETH).
The player needs to walk around the city with a digital map in hand and search for digital keys. With a sufficient number of keys, it is possible to make deposits into vaults. The next step is to answer questions in a quiz. If the answers are correct, the player earns cryptocurrencies.
Also read: Try the app for selling photos like NFT